Brave New Media creates a new streaming platform in partnership with Meetmo.io to revolutionize virtual live shows.
INTRODUCTION:
Brave New Media was introduced to the MeetMo.io team back in July of 2020, at the height of the pandemic. At the time their video village platform was just starting to gain traction, they called it "Web Connected". But let's take a step back and go even further… Our long-time client FOX Entertainment Creative Services approached us with a problem. It was the peak of COVID, when everyone was stuck using virtual meeting software like Zoom or the other typical platforms that you sign onto. But as we learned (and know well by now), those platforms were and still are incredibly limiting. So Brave New Media was brought on to go bigger and better than ever before, with a new customizable platform. We knew that there was nothing like this available on the market, especially from a quality standpoint, so we rolled up ourselves and created it!
THE PROBLEM:
FOX wanted us to design a new streaming platform ahead of the curve, one that was distinctly theirs and offered better virtual capabilities. Going in, we knew from a quality standpoint, the video resolution would be the biggest hurdle. Platforms that were currently available would always go through some serious issues (regardless of users' WiFi connection), like lagging and pixelation. Not to mention, offer little to no virtual capabilities for playback. The overall user experience in Apps or websites like Zoom were lacking too; they didn't offer a branded, personalized look that was own-able or unique. That's when we knew we needed to design and build something innovative and new. A welcoming virtual event space that was password protected, branded and offered better virtual video playback capabilities with dedicated reactive tech support on standby all rolled in one. A place where you felt like you were really part of a virtual presentation as a participant or viewer, free of audio gating and the ability to transition seamlessly to breakout rooms. This was the real game changer, so the BNM team got to work. It had been a few years since Brave New Media was in the product development space but as failure enthusiasts our intent was steadfast. By working hand and hand with the MeetMo development team, a creative technology bond was born. After months of victories and admittedly, some defeats, www.events.fox 1.0 was created. This new custom event platform based on the MeetMo.io technology is rooted in creative and friendly user experiences only Brave New Media can provide. A creative and technology solution was done, did and out the door.

MAIDEN FLIGHT AND GETTING STARTED…
We worked closely with MeetMo.io as they brought us on to produce a month full of live shows, in partnership with Hollywood's iconic non-profit champion of images, Advanced Imaging Society (AIS). BNM acted as a correspondent between learning, optimizing, and executing the tech in real-time. The first BNM event on the MeetMo.io platform took place in September and it was for the AIS Remote Control with Jim Chabin and Buzz Hays. It was then followed by FOX's Filthy Rich premiere screening for Talent & Publicity teams. Since then, we have gone on to use the platform for multiple successful events and TV press junkets, such as the Television Critics Association press days, and even video game release live streams, all with the optimizations and user experience we set out from the start; distinctly branded green rooms, exceptional video playback, and no audio gating for a uniquely brave, new, virtual media experience.
Distinctly branded green rooms, exceptional video playback, and no audio gating for a uniquely brave, new, virtual media experience.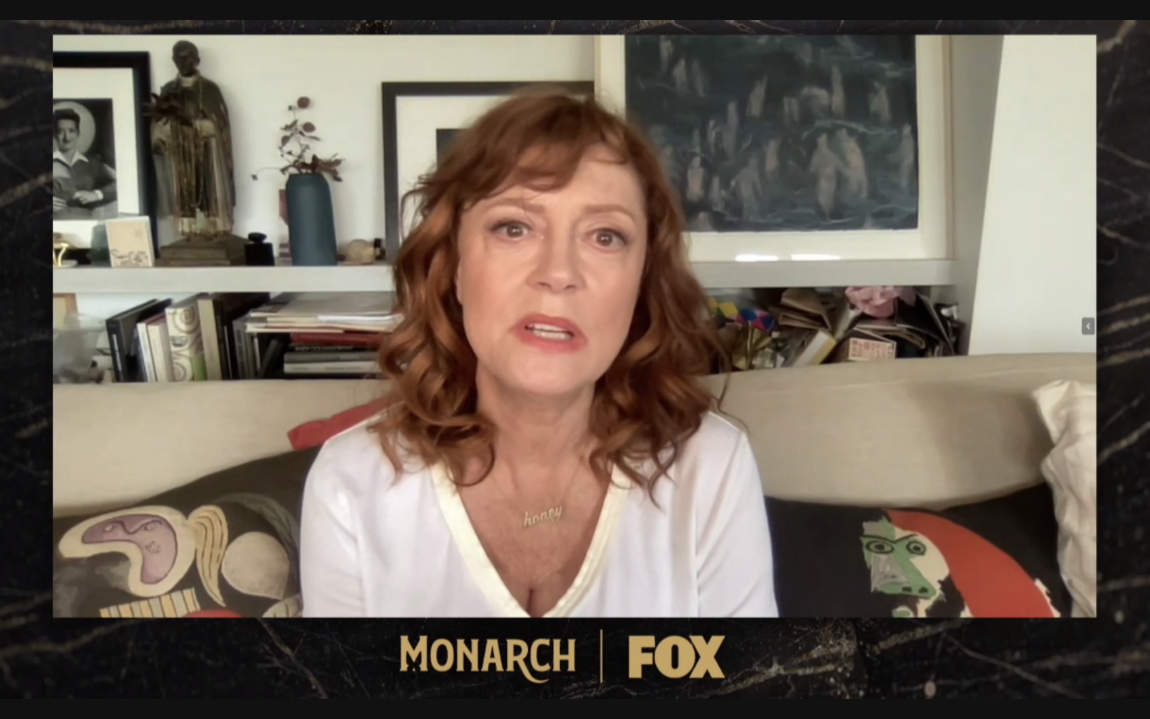 These events were such a success that we moved into phase 2. This conceptual phase involved looking for vendors, partners, and everything in
between, and through those experiences and incredible virtual activations, we were able to develop this product for FOX.
CONCLUSION:
At our core, we're creative problem solvers, so when we saw the need for a streaming platform that does it all, we worked long, hard and Brave to develop just that. With capabilities that had never been seen before, exceptional reactive strategies, and tech correspondents on standby to ensure a smooth event, BNM pushed Meetmo.io's existing product into a brand-new space. We're thrilled to have created such a successful product that has a legacy and we're excited to be continuing the work on what the 2.0 version of that platform looks like as the first official reseller. Much more to come, so check back with us for more information on the MeetMo.io platform and www.events.fox 2.0!